We Honor

Comdata, TCH, Transcom, EFS, T-Check, Multiserve, Transplatium

Fuelman, Fuelrite, Fleet MC/Visa, Wright Express

Mastercard/Visa, Voyager, Discover, Amex.

Today's Diesel Fuel Price
399.9
Prepaid Diesel Account, 15 Cent Discount
SAVE THOUSANDS OF DOLLARS A YEAR

Call John for details at 508-328-2323
Cash Or Credit Same Low Price
Today's Full Serve Gas Prices
Regular 359.9 Midgrade 365.9 Super 385.9
(DEF) 1 Gallons , 2.5 Gallons Jugs

Free
Truck Parking, Shower and Check Cashing
With Fuel Purchase of 50 Gallons

Directions I-95 North Exit 44 B. Bear Left On To RT. 1 North
I-95 South Exit 44 Bear Right On To RT.1 North
1/8 Mile Turn Right After The Plaza Motel


GPS Long-Lat:Lat: 42°31'46.81"N Long: 70°59'33.81"W

New Convenience Store OPEN on 4/21/14

We now have two new Showers, a Laundry Room

for Drivers. New Restrooms attached below are photos

I really believe all of you over the road

Drives are going to like very much.





http://www.truckingnewsonline.com/

Trailer Washout Serves, Shower, C/Store Next Door
High Volume Diesel Pumps at 50 GAL. Per. Min.
Lit Safe Truck Parking , Restaurant/Bar
Free Wifi. Walmart, Three Malls, Scale and
Truck Repair Near By. Just 15 Minutes North
Of Boston On RT.1 Hope To See You There.

Live Adult Entertainment 100 Yard Walk
http://www.thegoldenbanana.com/index.php

Plaza Motel Right Next Door
http://www.plazamotel.net/
Phone: (978) 535-2200

G/J Towing On Site Road Service 24/7
http://www.gjtows.com
Phone (800)-538-8697

Dunkin Donuts Right Next Door
http://peabody.patch.com/listings/dunkin-donuts-896

Breaklites Motorsports
http://www.breaklites.com/

Directions I-95 North Exit 44 B. Bear Left On To RT. 1 North
I-95 South Exit 44 Bear Right On To RT.1 North
1/8 Mile Turn Right After The Plaza Motel
GPS Long-Lat:Lat: 42°31'46.81"N Long: 70°59'33.81"W

Hours Of Operation
Monday Thru Friday 5:30 am To 9:00 pm
Saturday 5:30 am To 8:00 pm
Sunday 6:30 am To 8:00 pm

Boston Area Weather
http://weather.weatherbug.com/

Trailer Washout Hours
Mon-Fri 7am-5pm, Sat-Sun 8am-1pm
After Hours Self Serve 10.00 Discount

My Family Has owned and Operated This Truck Stop
For Over 60 Year We Really Appreciate Your Business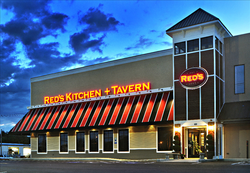 www.redskitchenandtavern.com
HOURS OF OPERATION
MON-WED 5-AM - 10-PM
THUR-SAT 5-AM - 11-PM
SUNDAY 6-AM - 10-PM
TAVERN/OPEN 1-AM
GREAT FOOD AT A GREAT PRICE
---

---
Please Email Me Custom Truck Pictures
So That I Can Add Them To My Costume Truck Page
Email jpkallas@verizon.net Thank You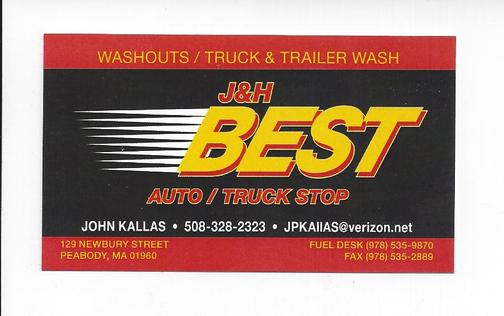 THANK YOU FOR VISITING OUR SITE
IF YOU HAVE ANY QUESTIONS OR COMMENTS
PLEASE EMAIL ME AT jpkallas@verizon.net
THANK YOU JOHN KALLLAS
---